Computer Tomography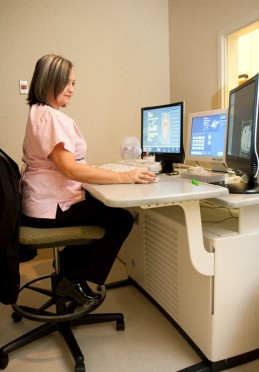 A computed tomography (or CT) scan is a diagnostic procedure that uses a combination of X-rays and computer technology. A CT scan produces a horizontal image of any part of the body and is more detailed than a general X-ray.
For our patients' convenience, Charlotte Gastroenterology & Hepatology provides CT scans at the South Park location. Results are given within 24 hours of testing. Our CT unit is accredited by the American College of Radiology.
Scans of the abdomen and pelvis provide views of the:
stomach
small intestine
large intestine
ovaries
appendix
gallbladder
liver
pancreas
kidneys
bladder
Oral contrast (drinking a liquid) tests show the gastrointestinal tract. IV contrast (injected dye) enhances the other organs.