Prendiville, Simon S., MD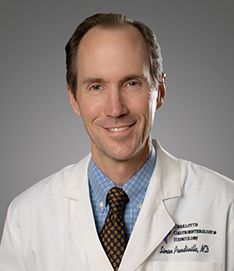 Undergraduate Education:

Georgetown University, Washington, DC

Medical Education: Georgetown University, Washington, DC

Residency: University of Arizona Health Sciences Center, Tucson, AZ

Fellowship: Illinois Masonic Medical Center, Chicago, IL; Rush North Shore Medical Center, Skokie, IL

Special Interests: Adult gastroenterology and hepatology; Diagnostic and therapeutic endoscopy; Endoscopic retrograde cholangipancreatography (ERCP); Esophageal manometry; Esophageal pH studies; Halo radiofrequency ablation procedure for Barrett's esophagus; Inflammatory bowel disease; Management of liver disease

Board Certifications: Gastroenterology; Internal Medicine
Dr. Prendiville's areas of greatest interest include esophageal motility, gastroesophageal reflux disease, and inflammatory bowel disease. To diagnose and treat these GI disorders, he has provided ERCP, esophageal manometry, esophageal pH studies, and the Halo radiofrequency ablation procedure for Barrett's esophagus.
He is a member of the American Gastroenterological Association (AGA), the Crohn's and Colitis Foundation of American (CCFA), the Mecklenburg County Medical Society (MCMS), the North Carolina Medical Society (NCMS), the North Carolina Society of Gastroenterology (NCSG), and was a Charlotte magazine's 2021 Top Doctors Award recipient.
Dr. Prendiville has lived in Germany, Ireland, and Miami, Florida. Now that he's settled in Charlotte, he stays busy keeping up with the activities of his three children. He enjoys watching soccer and staying active outdoors, particularly hiking in the mountains or playing tennis.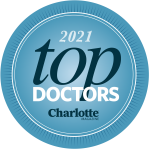 ---
Reviews