charlotte gastro research department
Charlotte Gastroenterology & Hepatology is committed to providing its patients with every resource available, including research studies, for the treatment of gastrointestinal and liver disease. For over two decades, we have participated in numerous national research studies, including Phase II, III, and IV trials.
Charlotte Gastroenterology & Hepatology consists of 23 physicians who are all board-certified in gastroenterology. While Dr. Gardiner Roddey and Dr. Jason Wilson are the directors of clinical research at the CGH Research Division, many of our physicians participate as sub-investigators.
Our experienced research staff includes our clinical research coordinators who recruit patients, prepare and submit regulatory documents to the sponsor and the IRB, assist in budget negotiations and provide continuous communication between study site and sponsor. We take great pride in strict protocol adherence, regulatory compliance, and continuous professionalism within every aspect of clinical research.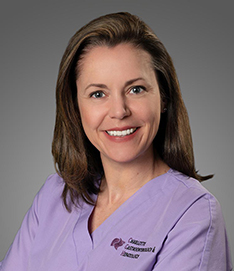 kate baade,
rn, bsn
Research Manager, 10 years of clinical research experience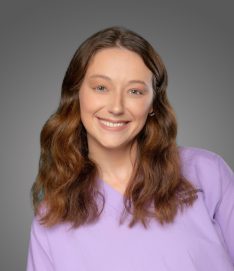 Macie Wilson
Clinical Research Coordinator
Interested in learning more?
Send us an email or complete the Interest Form. One of our research coordinators will contact you.
We have conducted / are conducting studies for the following conditions:
Bowel Prep
Chronic Constipation
Cirrhosis
Crohn's Disease
Diverticulitis
GERD, dyspepsia
Hepatic Encephalopathy
Irritable Bowel Syndrome-Constipation
Irritable Bowel Syndrome-Diarrhea
Ulcerative Colitis
Sporadic Colorectal Adenomas
Hyperlipidemia in patients with liver disease
Hepatitis B
Hepatitis C
Cedars Sinai Medical Center
Duke University Medical Center
Massachusetts General Hospital
UNC School of Medicine
Abbott Laboratories
Abbvie
Amgen
Astra Zeneca
Berlex Laboratories
Bristol Myers Squibb Pharmaceuticals
Cato Research
Celgene
Celltech Pharmaceuticals
Centocor
Cytokine PharmaSciences
Dr. Falk Pharma
Elan
Forest Laboratories
Glaxo / Smith / Kline
ICON
INC Research
Incara Pharmaceuticals
Inflabloc
InKine Pharmaceutical
Isis Pharmaceuticals
Janssen Pharmaceuticals
Kendle
Kentucky Clinical Research
Millennium Pharmaceuticals
Osiris Therapeutics
Otsuka Pharmaceuticals
PPD Development
PRA
Paragon Biomedical, Inc.
Pfizer
Pharmalink FHI
Pharmanet
Prometheus Therapeutics & Diagnostics
Quintiles
Salix
Schering-Plough
Serono Laboratories
Solvay Pharmaceuticals
Sucampo Pharmaceuticals
Target Health
Trio Clinical Research
UCB
Our research office and staff are located in our Randolph Road location.
Facilities Include:
Endoscopy Suites
EKG
Centrifuge
Specimen Refrigerator / Freezer
Dry ice access
Crash Cart
On site drug infusion room
Dedicated infusion RN
H-Pylori breath testing
Locked drug storage
Secured long term storage for research files
Private office for research coordinators
A full service kitchen
Local and central IRB capabilities
Copy, Fax, Phone, Internet and computers available to monitors
The Charlotte region has a population of over 2,500,000 people. Charlotte is the 16th largest city in the United States. The physicians of Charlotte Gastroenterology & Hepatology have a patient base of over 125,000.
Our physicians also care for patients in the following surrounding counties:
Cabarrus County
Gaston County
Catawba County
Iredell County
Lincoln County
Union County
York County
We are currently enrolling patients in Phase III and IV trials in the following therapeutic areas:
Complete the form below for more information.