break through social distancing with social media
In the wake of COVID-19, we may not be able to give hugs to those who deserve them most.
The "Virtual Hug-a-Hero" campaign is dedicated to those heroes who have gone above and beyond during the current crisis.
From healthcare providers and first responders, to neighbors and friends, many people have stepped up to help those affected by this pandemic. 
you can also participate by:
ADDing THE "VIRTUAL HUG-A-HERO" FACEBOOK PROFILE PICTURE frame
Follow this link and choose the "Virtual Hug a Hero 8" frame to your to add to your profile picture. Encourage your hero to do the same!
When you see our "Virtual Hug" social media posts, share them!
Or, share by one of the methods below to encourage others to send "Virtual Hugs" to their heroes.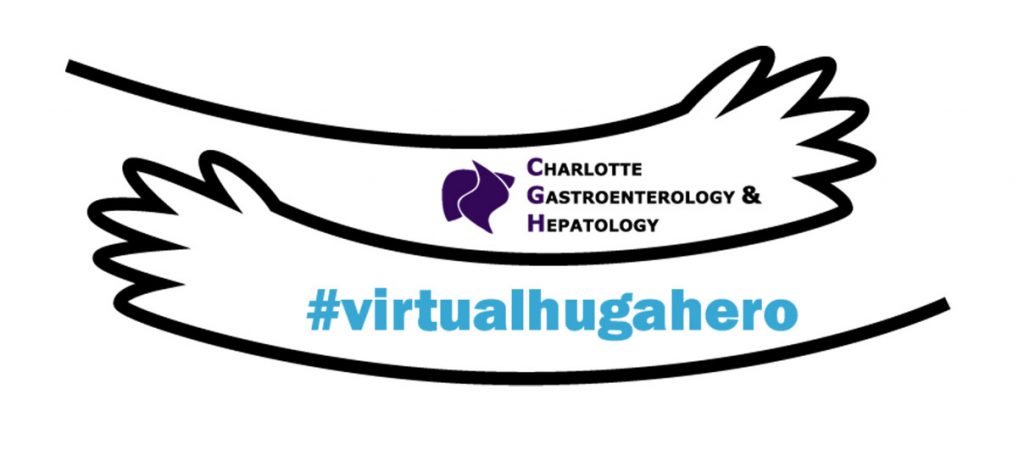 sending a virtual hug is easy!
All you have to do is create a social media post honoring your hero, along with the hashtag #virtualhugahero. 
You can write a post, use photos, or even create videos!
If you'd like us to share your #virtualhugahero tribute to one of our social media pages, please follow us and tag @charlottegastro in your post!