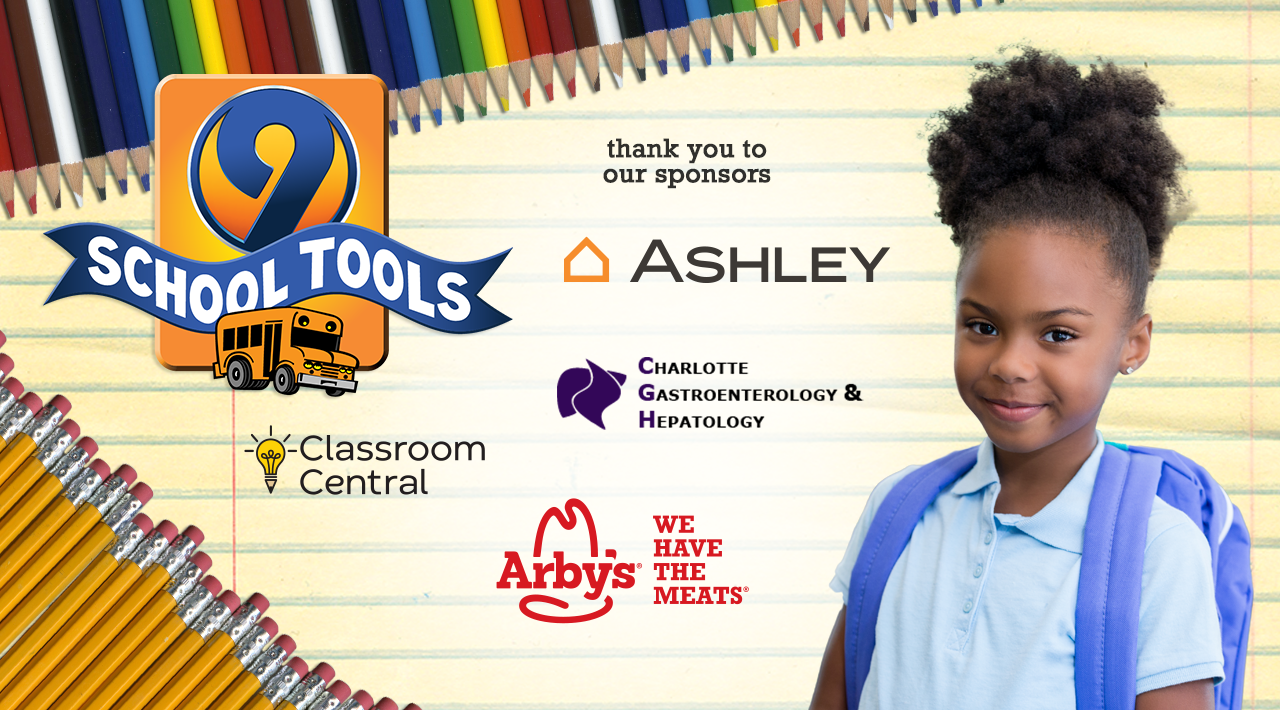 Charlotte Gastro's partnership with WSOC-TV 9 Family Focus
CGH is a proud sponsor of 9 Family Focus. We are challenging our staff and patients to help us benefit our Charlotte area. Anyone can participate by purchasing supplies during 9 School Tools. If you would like to help as an individual, you can use the 9 Needed Items List to purchase supplies, and bring it to any of WSOC's donation locations by using WSOC-TV's donation location map. Make school a better place for both students and teachers by the simple act of providing school supplies.
Join us on August 17th at WSOC-TV Studio for 9 School Tools collection day
9 School Tools Special Collection Day is a day full of fun and giving. Community members are invited to come out to the WSOC-TV Studios and donate school supplies — all in an effort to help local students prepare for the upcoming school year. Charlotte Gastro will be in attendance and helping with the donation day.
Here is a list of suggested supplies
Paper: lined paper, copy paper, construction paper, spiral notebooks, composition books, index cards
Pencils & Pens: blue or black pens, #2 pencils, colored pencils, erasers, pencil sharpener, pencil case, colored markers, crayons, highlighters, dry-erase markers
General Supplies: dry-erase boards, paper clips, 3-ring 2″ binders, pocket folders, report covers
Classroom staples: stapler, staples, rulers, protractors, glue sticks, scissors, tape, calculator
Things you can never have too much of: tissues, sanitizing wipes, hand sanitizer