Welcoming Dr. Sharad Nangia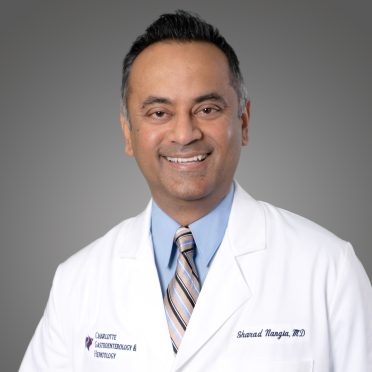 In March of 2022, Dr. Sharad Nangia joined Charlotte Gastro at their Lake Norman offices.
Dr. Nangia completed his residency at Hurley Medical Center, Michigan State University, and completed his fellowship at Wayne State University.
Dr. Nangia has previously served as an inpatient gastroenterologist at a busy tertiary care hospital and then as an outpatient gastroenterologist in a hospital foundation. He has over 7 years of experience from San Francisco, California. He also has a distinguished academic profile starting from being chief resident to being a teaching attending physician at a University program.
Dr. Nangia enjoys taking care of all aspects of GI disorders and brings with him experience in taking care of chronic conditions as outpatient and alleviating suffering in inpatient care settings alike. Dr. Nangia lives in Lake Norman area with his wife and child. Besides seeing patients, he is an avid astronomer and enjoys travelling, singing and playing the guitar.