Muller, Amanda, FNP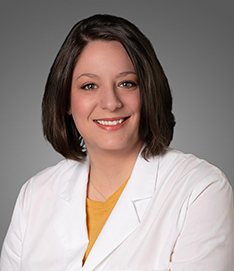 Undergraduate Education: University of South Carolina- Upstate, Spartanburg, SC

Medical Education: University of South Carolina, Columbia, SC

Amanda Muller is a certified family nurse practitioner and is one of Charlotte Gastro's hospitalists. Prior to completing her master of science in nursing- family nurse practitioner degree, Amanda worked as a registered nurse for two years in Charlotte Gastro's endoscopy units. She also has twelve years of emergency department nursing experience.

Amanda is married with two children, Parker and Norah. They have a dog, Roscoe, with whom they love to snuggle. In their spare time, she and her family enjoy traveling.
---
Reviews